Registration for Spring 2019 is now OPEN! There are some new things this year:
Cadet and Freshman divisions are BYOT (Bring Your Own Team). Individual sign ups will create an in-house team.
Goalies are FREE
Bring 3 friends and you play for FREE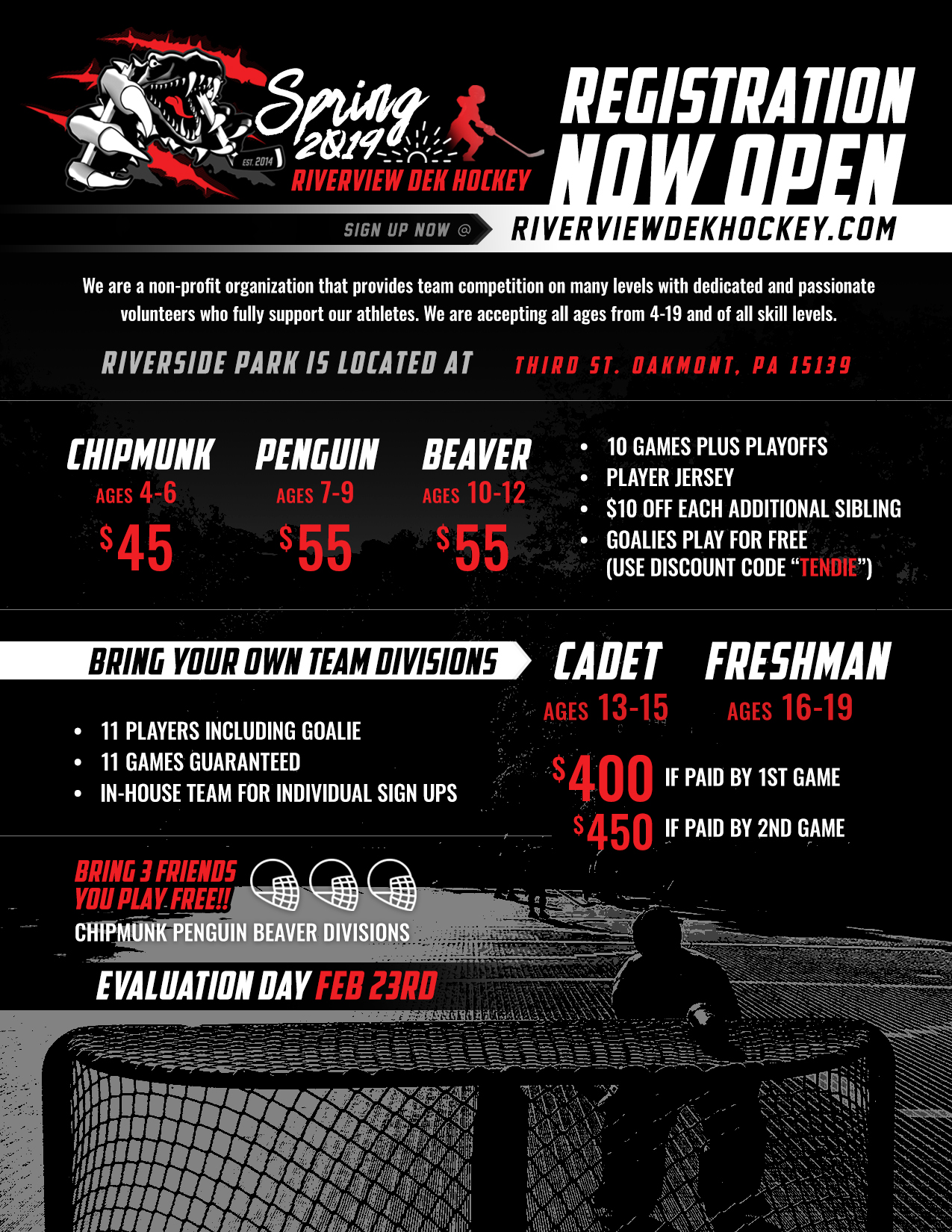 ---
We are also looking for those (aged 15 and over) who are interested in becoming a referee.
We will be having a referee clinic soon and if you are interested please email riverviewdekhockey@gmail.com or use our contact form to get your name on the list.
---
Support the Riverview Raptors 2019 All Stars by picking up some Raptors Merch!
New designs for the new year. All proceeds goes towards uniforms, tournament fees, and travel.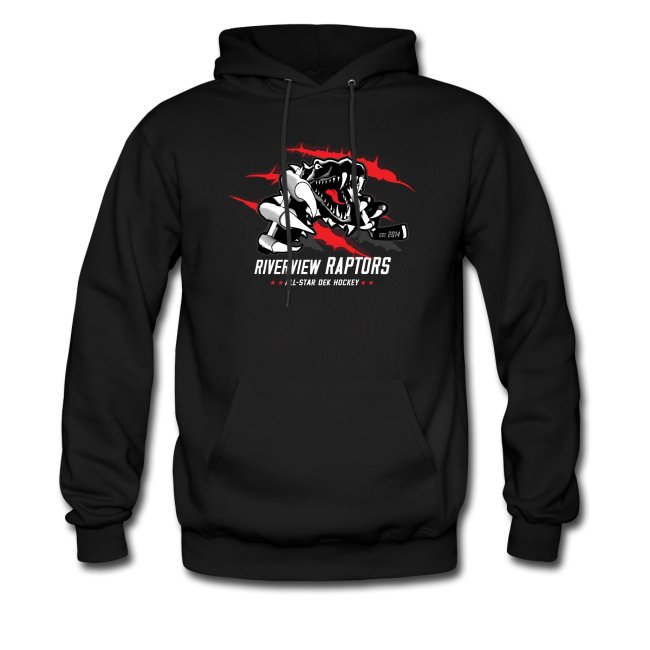 ---
See you on the dek!