Our Hockey For Life Tournament will take place June 8-10th. If you are a team looking to register, go here. 
This June will mark our 4th year participating in Oakmont's Relay for Life. We are the only sports organization in the area that enters a team and helps raise money towards finding a cure. We are hoping that this year will be our best yet and we can meet all our goals with help from you! There are so many ways that you can help!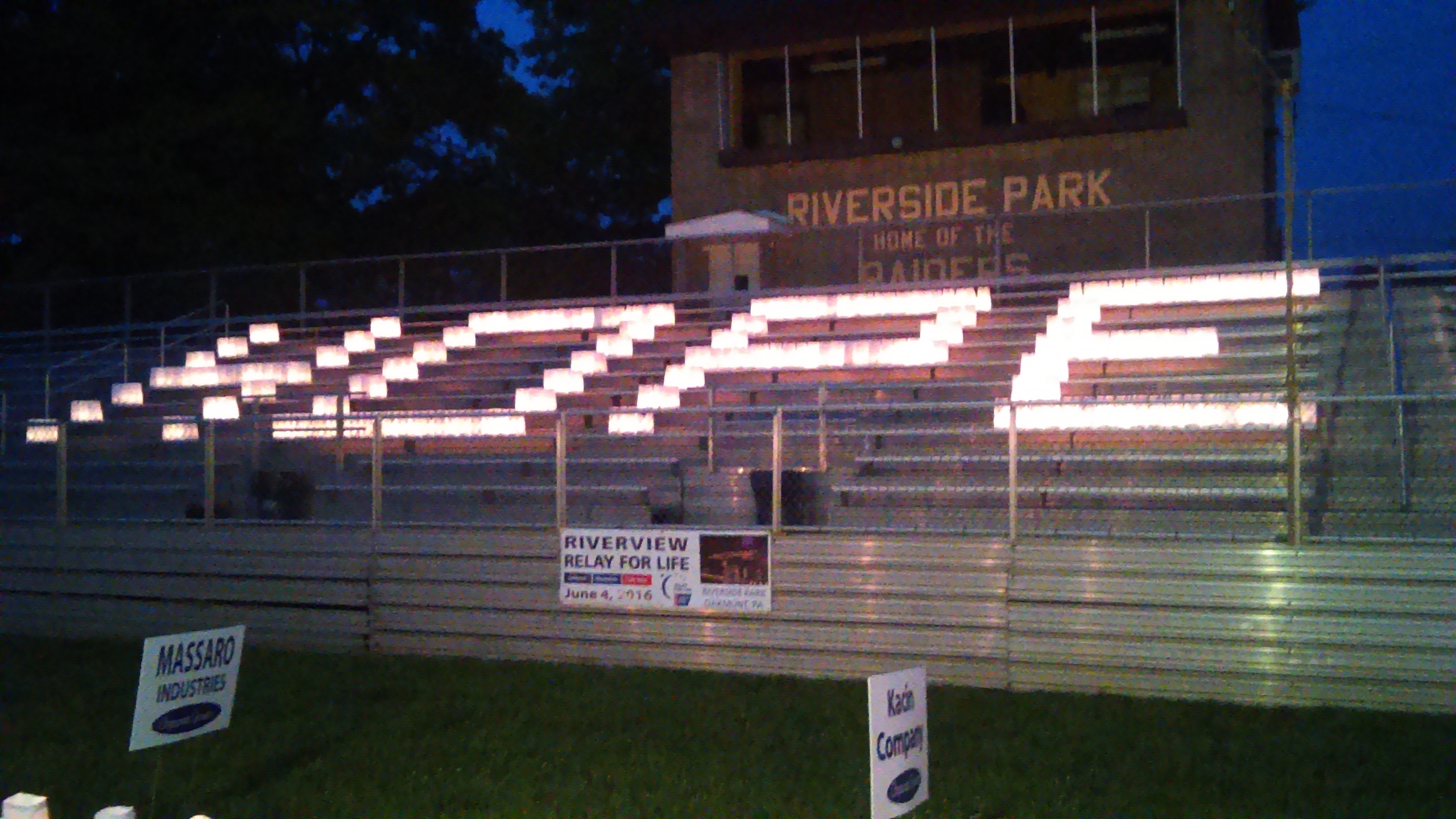 First, we are asking that each family donate (1) scratch of ticket to go towards a Lottery Basket that we will be raffling off. The more tickets we get, the bigger the basket and the more money it will raise for cancer research. Please turn your ticket into Ryan Rose, Mandy Rose or Rachel Breze by May 26th, 2018. We will also accept a cash donation to be used to purchase scratch off tickets.
Second, we could always use man power. We will need help setting up and dismantling the tent the day of the Relay. We will also need help staffing the tent. We intend on selling raffle tickets and t-shirts at our booth. If anyone has a free hour or so, let us know, we would love to have you down to help!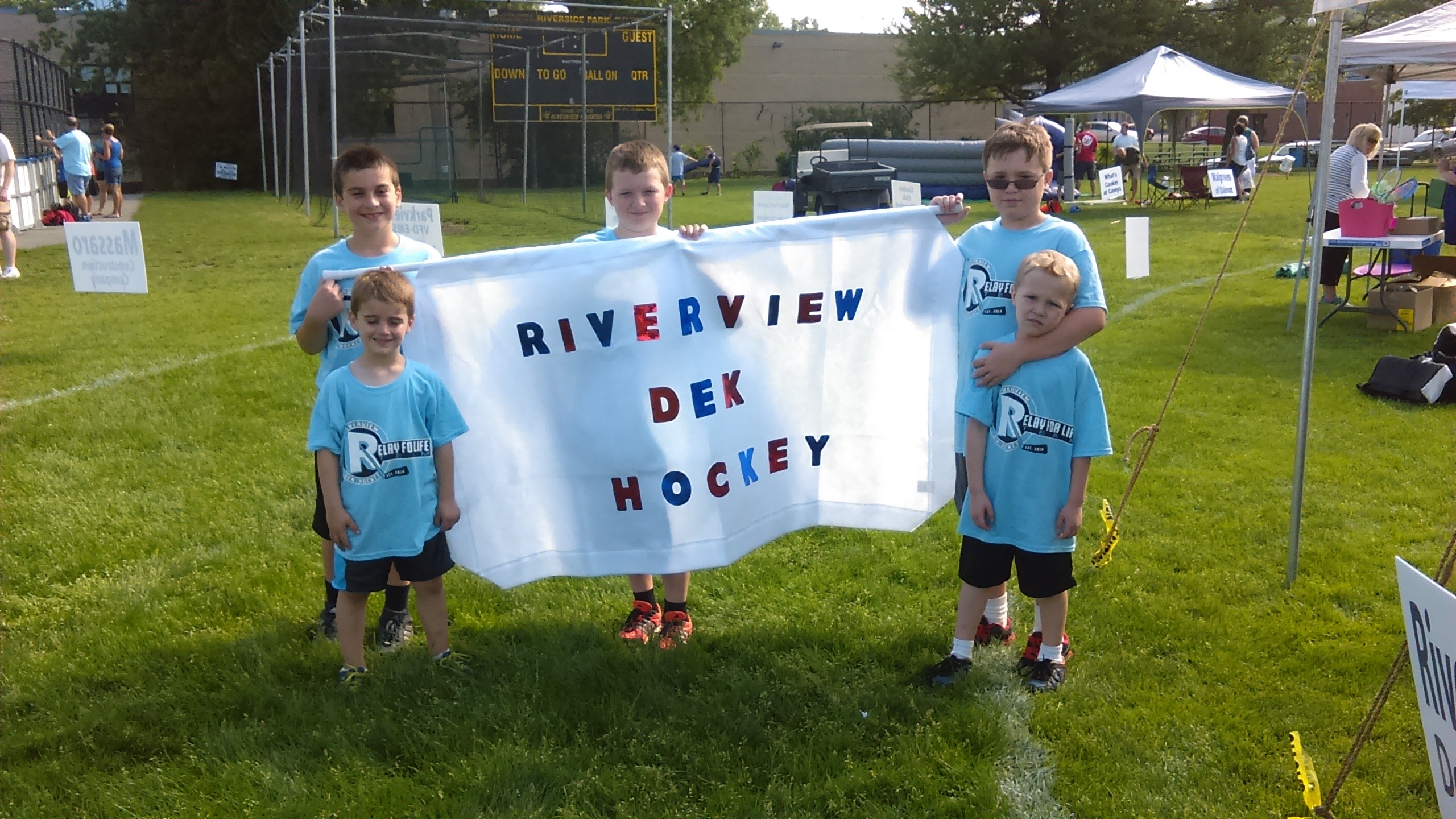 Third, you can purchase a t-shirt. We will have some on hand to sell the day of the Relay. We also have them available on our online store. Check them out, they are pretty awesome!
Finally, the biggest help of all, is donating! The more money raised means the closer we get to a cure. We all know someone who has been impacted by cancer. As an organization, we recently lost 2 wonderful women to this disease. We also have so many survivors, too. The best way to honor them is to help fight for a cure. You can purchase a Luminary. The form and instructions are provided. The Luminaries create such a beautiful and powerful display every year.
We have also created a team page through the Relay For Life site. The team name is Riverview Dek Hockey, under Ryan Rose. Please join the team and start fundraising! You can also purchase a Luminary from the team page.